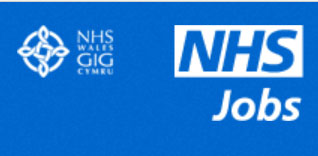 Transplant Retrieval Fellow in Cardio-Thoracic Transplantation
Royal Brompton & Harefield NHS Foundation Trust is the largest heart and lung centre in the UK and among the largest in Europe. We are a partnership of two specialist hospitals which are known throughout the world for their expertise, standard of care and research success.
ROYAL BROMPTON & HAREFIELD FOUNDATION NHS TRUST
Harefield Hospital
Fellow in Cardiothoracic Transplantation
Available to start ASAP
A vacancy has arisen for an experienced senior or post-CCST Fellow who will be based at Harefield Hospital, Middlesex. We are seeking a talented and highly motivated professional, to assist us with new input and fresh perspectives and be part of an innovative programme and very active team.
A minimum of two years' cardiothoracic experience and FRCS (equivalent) are essential. International applicants are welcome.
Prospective applicants should be able to demonstrate a clinical or scientific background in transplantation. In addition, applicants should be able to provide evidence of future involvement in transplantation
The successful candidate will be expected to participate in clinical, research, teaching and audit activities.
The post provides excellent clinical cardiothoracic, mechanical circulatory support, donor optimization and transplant training opportunities.
The post would suit experienced trainees looking to develop their skills in the following clinical areas:
Assessment of donor candidates
Standard organ assessment and retrieval (Heart, Lung, Heart-Lung)
Non-Heart-Beating Donation
Ex Vivo Lung Perfusion (EVLP)
Ex Vivo Heart Perfusion (OCS)
Ex Vivo Lung Perfusion (OCS)
Heart Transplantation Surgery
Heart-Lung Transplantation
Lung Transplantation Surgery
Minimally Invasive Lung Transplantation
Size Reduced Lung Transplantation including Lobar Transplantation and Split Lung Transplantation
Extra Corporeal Life Support (e.g. ECMO, ILA) as a Bridge to Recovery or Transplantation
Short and long term Ventricular Assist Devices (LVAD, RVAD, BiVAD)
Post-operative ITU care
Out patient management
In addition, successful candidates may participate in routine cardiac and thoracic surgery on a part time basis.
The fellowship programme is competency driven and structured into specific modules, with specific differences between the one and two year fellowship. All candidates completing the fellowship successfully will be awarded a certificate.
Prospective applicants are encouraged to bring their commitment into our clinical research team. Applicants are expected to submit at least one abstract to a national or international congress and one paper to a peer reviewed journal.
Successful candidates will normally be expected to stay for 24 months, although individual arrangements based on need and experience may be possible.
Informal enquiries may be made to Mr Andre Simon, Director of Transplantation and Mechanical Circulatory Support (Secretary – Michelle Parker) 01895 823737.
Closing Date: 18th June 2018
Interview Date: 2nd July 2018
Staff benefits include: subsidised childcare facilities, occupational pension scheme, personal development and training opportunities, flexible working and subsidised accommodation is available on both sites.
To ensure that our workforce is representative of the population we serve, we welcome applications from all sections of the community.
The Trust has a duty to safeguard all patients and provide additional measures for patients who are less able to protect themselves from harm or abuse. All staff have a responsibility to safeguard and promote the welfare of ALL adults, children and young people in the Trust. This including patients, visitors and those using our facilities . Safeguarding means protecting people's health, wellbeing and human rights, and enabling them to live free from harm, abuse and neglect and is fundamental to high-quality health.
Due to the popularity of some positions, we reserve the right to close the vacancies early on receipt of sufficient applicants.
In an effort to reduce the Trusts carbon footprint all correspondence regarding this vacancy will be by electronic means i.e. email or text message please ensure you check your emails regularly.
Please be aware that messages may go in to your junk/spam mail folders.
You are providing your personal information to the Royal Brompton & Harefield NHS Foundation Trust for the purposes of staff administration; administration of membership records (Foundation Trust Membership); crime prevention & prosecution of offenders; National Fraud initiative and occupational health purposes and by applying for this post you hereby consent to the Trust processing of your personal data as outlined above.
Disclosure and Barring Service Check
This post is subject to the Rehabilitation of Offenders Act (Exceptions Order) 1975 and as such it will be necessary for a submission for
Disclosure to be made to the Disclosure and Barring Service (formerly known as CRB) to check for any previous criminal convictions.
Tier 2 Certificate of Sponsorship
Applications from job seekers who require Tier 2 sponsorship to work in the UK are welcome and will be considered alongside all other applications. However, non-EEA candidates may not be appointed to a post if a suitably qualified, experienced and skilled EU/EEA candidate is available to take up the post as the employing body is unlikely, in these circumstances, to satisfy the Resident Labour Market Test. The UK Visas and Immigration department requires employers to complete this test to show that no suitably qualified EEA or EU worker can fill the post. For further information please visit the UK Visas and Immigration website.
From 6 April 2017, Tier 2 skilled worker applicants, applying for entry clearance into the UK, must present a criminal record certificate from each country they have resided continuously or cumulatively for 12 months or more in the past 10 years. Adult dependants (over 18 years old) will also be subject to this requirement.
Guidance can be found here Criminal Records Checks For Overseas Applicants
UK Registration
Applicants must have current UK professional registration. For further information please see applying from overseas.
To stay safe in your job search we recommend that you visit SAFERjobs (https://www.safer-jobs.com), a non-profit, joint industry and law enforcement organisation working to combat job scams. Visit the SAFERjobs website for information on common scams and to get free, expert advice for a safer job search.
Apply in company site: Here
Fuente: indeed.co.uk