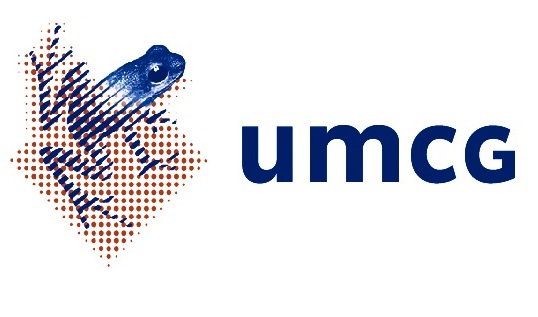 Congenital Cardiothoracic Surgeon. University Medical Center Groningen. Netherlands
University Medical Center Groningen
Thorax Center, section of Paediatric and Congenital Cardiothoracic Surgery
Working environment
The Thorax Center in the UMCG offers a wide range of treatment options. The focus is on complex care. The UMCG has a long history of top-class care for children and adults with congenital heart disease, and this will continue to be a firm priority in the future.
The care is organized in the Center for Congenital Heart Disease (CCH). The staff in this center work closely with (congenital) cardiologists, paediatric cardiologists, anaesthetists and intensive care specialists.
Every year, some 300 open heart operations are performed on children and adults with congenital heart defects, and around 50 lung and thoracic procedures on children. Our center is the national center for pediatric lung transplant and heart & lung transplant.
The Center for Congenital Heart Disease also fulfils a cross-border function by working with the Oldenburg Clinic in Germany. Every year, dozens of German children and adults come to the UMCG for surgery.
In another close partnership forged in 2015, the center works with pediatric cardiac surgeons from the Wilhelmina Children's Hospital in UMC Utrecht, sharing expertise and manpower.
We require:
An enthusiastic cardiothoracic surgeon with expertise in paediatric and congenital cardiothoracic surgery. Since 2014, all congenital cardiothoracic surgeons working in the Netherlands are officially registered as such with the Netherlands Association for Thoracic Surgery. Surgeons with a foreign equivalent of this certification are expected to apply for Dutch recognition within the foreseeable future.
You will also be expected to take an active part in all regular duties relating to patient care, training, teaching and research.
The UMCG implements a preventive Hepatitis B policy. This means that you must have built up adequate protection against Hepatitis B before being appointed. The UMCG can provide a vaccination if required.
We offer:
This position is covered by the remuneration scheme for university medical specialists, so the salary depends on qualifications and experience and is based on a full-time appointment. In addition, the UMCG will offer you 8% holiday pay, an 8.3% end-of-year bonus and a development budget. The terms of employment comply with the Collective Labour Agreement for Medical Centers (CAO-UMC).
More information
For more information please contact:
Mr R.E. Accord, interim head of the section Paediatric and Congenital Cardiothoracic Surgery, telephone number +31 (0)50 361 12750 or e-mail: r.e.accord@umcg.nl.
Ms I.J. Wijdh-Den Hamer, chef de clinique Thorax Center, telephone number +31 (0)50 361 2750 or e-mail:  i.j.den.hamer@umcg.nl.
(Do not use these e-mail addresses for sending applications)
How to apply
All applications must use the digital application form below the vacancy on our website: www.werken.umcg.nl. Alternatively, go straight to the vacancy: http://bit.ly/2heLfbD. You have until 24 December 2017 to apply.
You will be sent confirmation of receipt and more detailed information immediately after submitting your digital application.