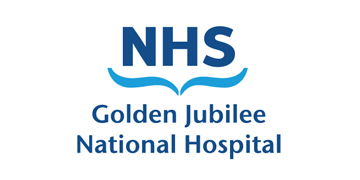 Specialty Doctor in Transplantation & Mechanical Circulatory Support. Glasgow
This post offers an exciting opportunity to contribute to the Cardiothoracic Transplantation and Scottish National Advanced Heart Failure Services based at the Golden Jubilee National Hospital.
The post is suitable for cardiothoracic trainees at the end of their training or CCST holders seeking subspecialty experience. The duties will involve the care of patients within the Scottish Advanced Heart Failure Service (SAHfS).
The appointee will share responsibility with other members of an established multidisciplinary team for pre-operative assessment, preparation, surgical care and post operative care of all patients undergoing cardiac transplantation and ventricular assist devices (VADs). This includes attendance at outpatient clinics, transplant ward rounds and emergency transplant, ventricular assist device implantation procedures and routine cardiac surgery theatre sessions. The post holder will contribute to the cardiothoracic retrieval rota. The successful candidate will also have opportunity for research, including submission of publications to peer reviewed journals and presenting at international meetings.
Applicants must have full registration with the General Medical Council, and should hold the MRCS or equivalent and ideally be towards the end of completion of their Cardiothoracic Surgery training or post CCST who are seeking further sub speciality experience before applying for a consultant post.
Experience in Intensive Care and High Dependency management is mandatory.
For further information regarding the above post please contact Mr Nawwar Al-Attar, Director of SNAHFS, telephone 0141 951 5380 or Dr Alistair Macfie, Associate Medical Director, telephone 0141 951 5298.
To arrange an informal visit please contact Mrs Lynn Graham, Head of Operations – Surgical Specialties, telephone 0141 951 5098.
To obtain an application pack please visit our website: http://www.nhsgoldenjubilee.co.uk
Please email completed application forms via the apply button.
Closing Date: 4th December 2017
Supporting documents